Hello! 
שלום

! 
My name is Nitsan and I'm a therapist in Tel Aviv, Israel.
Where I Started
I was born in Israel and raised in Las Vegas by Israeli parents.
By living within and between two distinct nationalities, I was able to hop in and out of different lifestyles, cultures and ways of viewing the world. I was surrounded by and learned from contrasting everything: traditions, values, perspectives, family styles, communication styles, education. This multi-cultural experience was unique, amusing (read: embarrassing) and, at times, very confusing.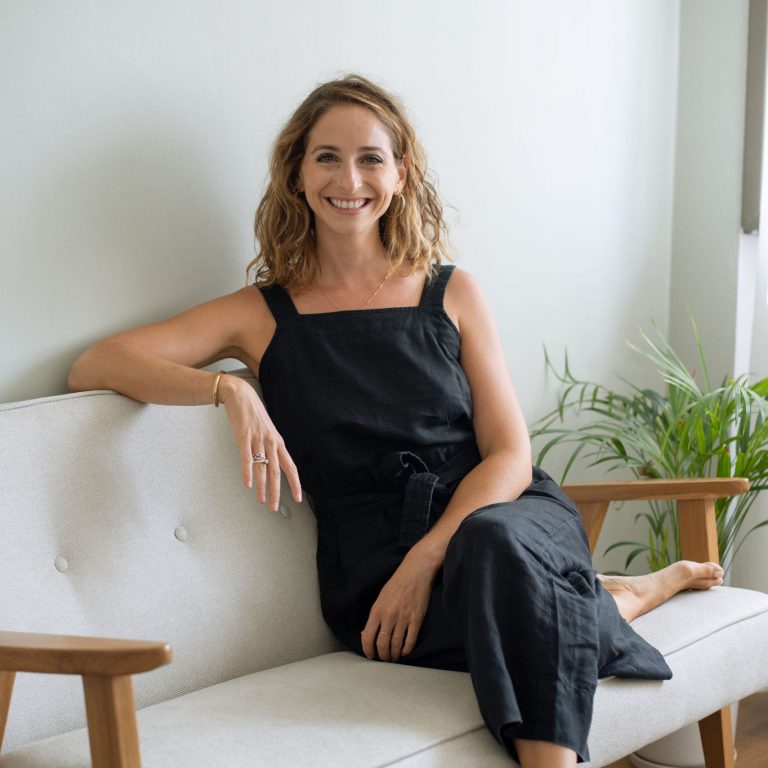 Where I Went
I received a Bachelor's of Science degree in Psychology from the University of Arizona and a Masters of Science in Couples and Family Therapy from the University of Oregon. I have taken additional courses in Mindfulness, Trauma-Sensitive Yoga and have certification in Gottman Method Couple's Therapy – Level 1. 
After graduate school and looking for adventure and novel experiences, I headed to Israel in search of a "short-term life change." Yet, what greeted me here was a city with its own special buzz, an energy that I had to keep experiencing, that kept me here longer and longer.
Where I Am Now
Those six months have bloomed into several years that are only continuing to grow and expand their roots into this Israeli soil.
Which brings us here, to me and you.
Connecting with and supporting others is what keeps me grounded. It's what allows me to bloom and it's what enables me to be fully here for you.